The Hoogendoorn Americas team was present at the opening of Finka San Antonio, which is a 22 hectares sustainable greenhouse. The opening marks the completion of the first phase of this large project.
Finka Ahuehuetes, S.A. de C.V. ("Finka") is a company dedicated to the specialized cultivation of tomatoes, cucumbers and mini-cucumbers in high-tech greenhouses located in the State of Querétaro, Mexico.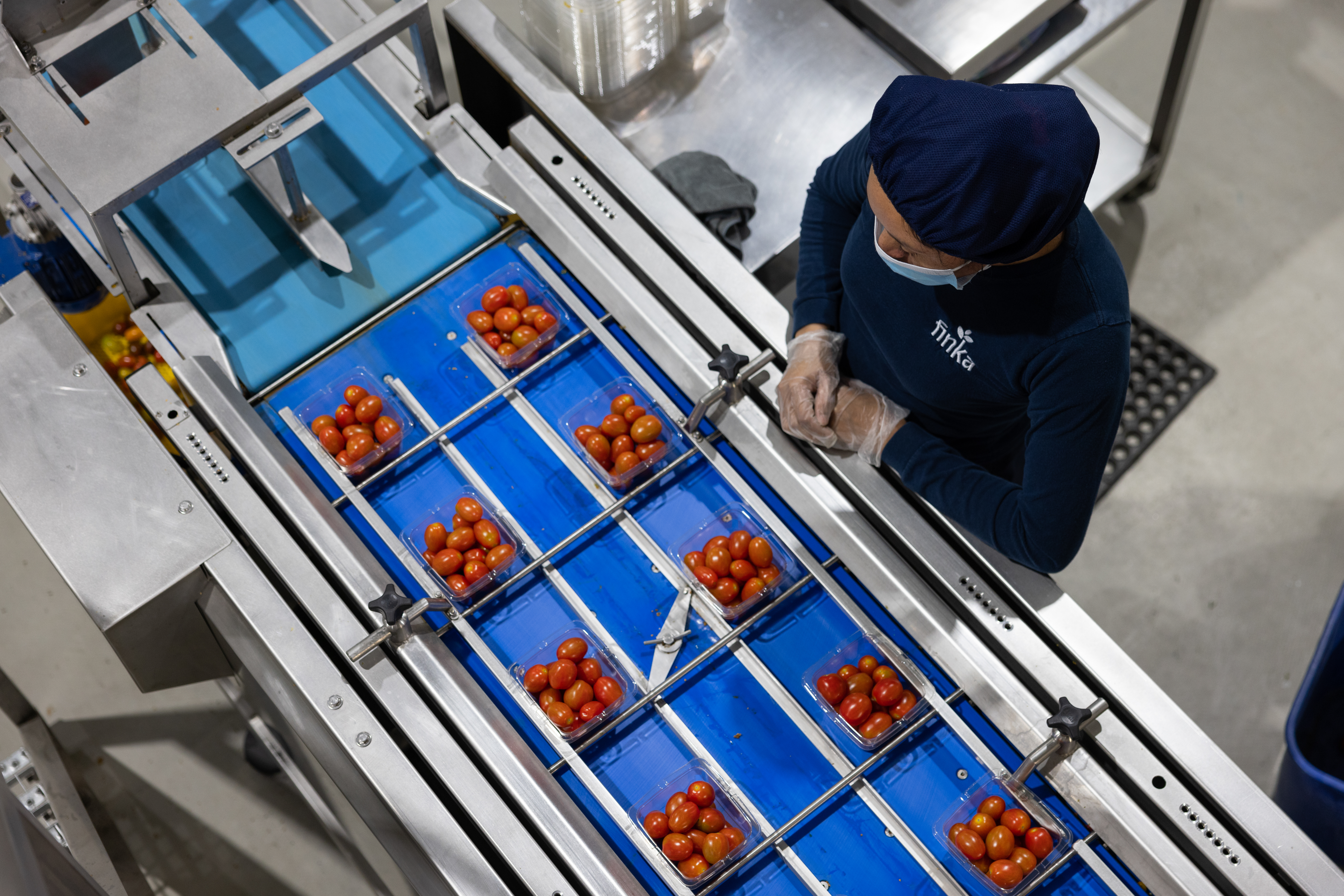 Founded in 2007 and starting its first production cycle in 2009, Finka has three locations in the state, Finka Ahuehuetes, Finka Incubados and the recently inaugurated Finka San Antonio.
Due to the magnitude and importance of this event, not only international suppliers, customers, and employees attended the opening, but also the governor of the state of Queretaro, Mauricio Kuri Gonzalez. The governor expressed his delight and excitement at the inauguration of this high-tech project.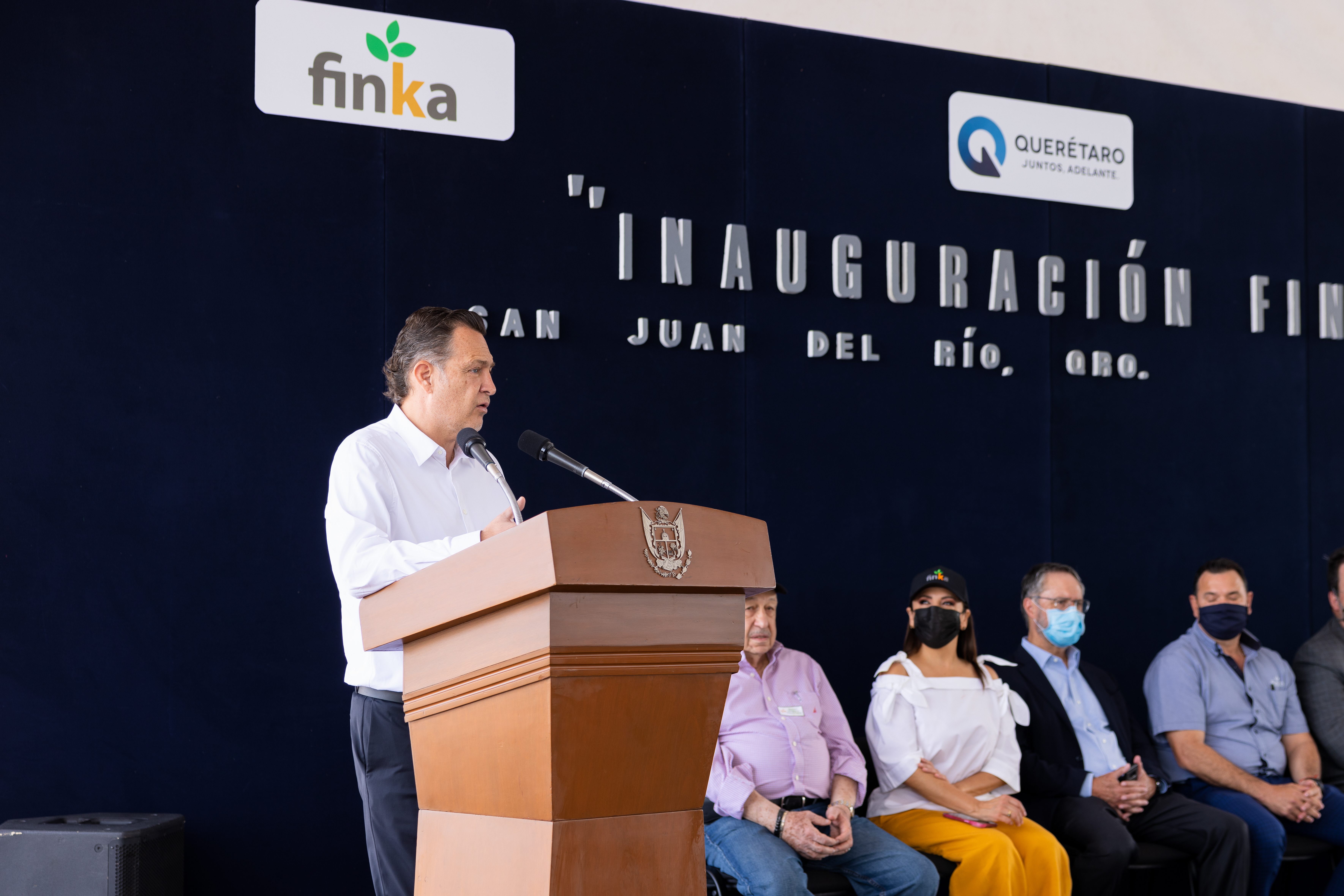 Mauricio Kuri Gonzalez, governor of the state of Queretaro was also present at the opening of the greenhouse
Finka's CEO, Jorge del Toro Chávez gave a speech at the opening and shared that the company currently has more than 1,200 employees, but once the project is at its maximum capacity it will generate 3,000 direct jobs and more than 1,000 indirect jobs.
The Finka team says they will "continue to foster creativity and seek new ways of doing things, pushing for human vision to drive our daily decisions, being accountable for our actions and taking responsibility for them; seeking congruence between what we say and what we do."
After the official opening, all attendees were given a tour of all the facilities with a brief explanation of how the greenhouse works, as well as all the latest technology it has.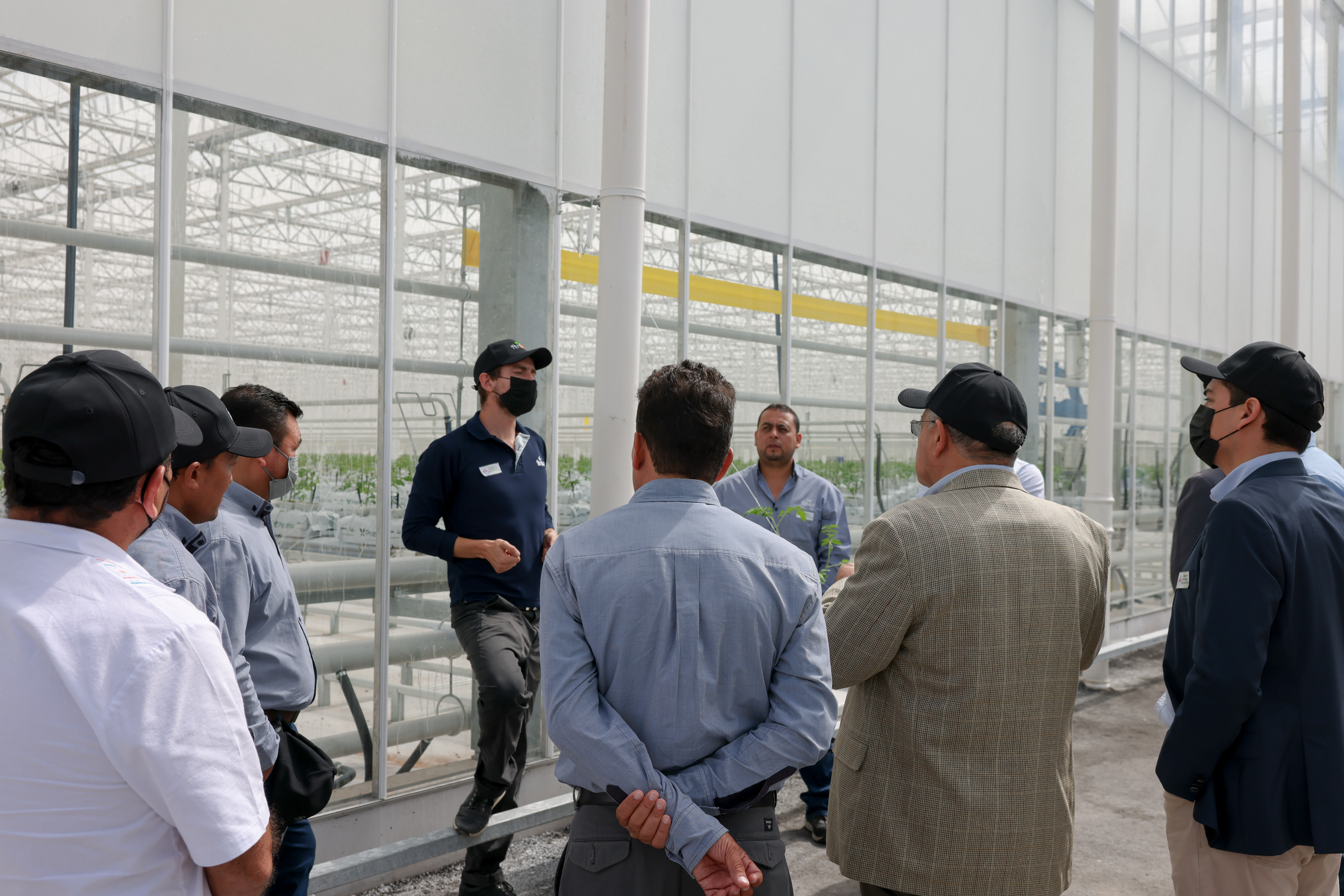 Attendees of the opening were given a tour of all facilities of the greenhouse
Hoogendoorn's IIVO system is responsible for the complete control and climate management of the entire greenhouse. Also the intelligent controls for Data Driven Growing are installed. With the help of our Work-IT labor management software, the management of labor, production, and food safety is being made more efficient. The Work-IT software will not only run at the Finka San Antonio location, but also at Finka Ahuehuetes and Finka Incubados. Next to IIVO and Work-IT, Finka also uses the platform of LetsGrow.com. Through LetsGrow.com's Data Driven Growing training program, the Finka team have been taking part in high level trainings, to fine-tune the practical use of the Plant Empowerment principles. In this way, together with IIVO, Finka would like to take their company to a more profitable and sustainable path.